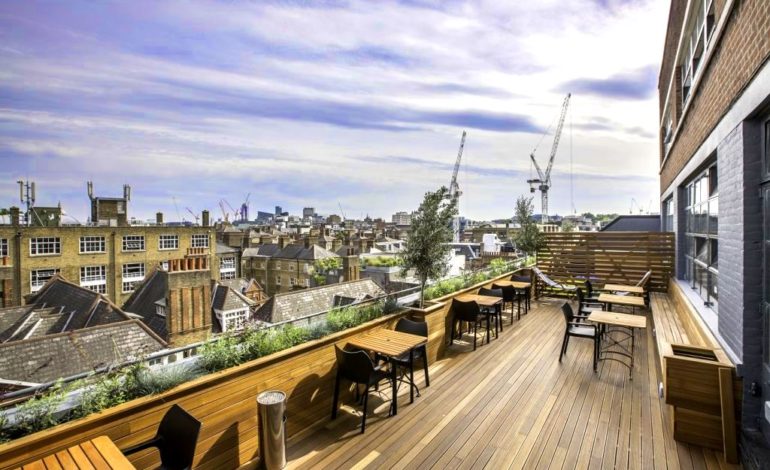 Bowling Green lane, EC1
Bowling Green Lane is a short walk to Farringdon Station. This Clerkenwell office space is located at the very heart of the area, it is a stunning building complete with outdoor terraces. The property fills with beautiful natural light with large windows and a eco-friendly design. To complete this space has numerous amenities that include breakouts, meeting rooms and a smart reception area.
Victor Harris have access to this early opportunity and further information on the request. We obtain detailed information including floor plans along with office specification. You may choose to have the office designed to your own requirements, we can help guide you through the process and arrange the office to meet your needs.
Office Space in Clerkenwell
Pricing for this building is based on rent, rates and service charges. It is, therefore, available at competitive rates for those who want to let space in the building. Furniture can be arranged by a separate agreement or you can bring your own. This is a serviced office in London, for those looking for a spacious environment in a newly refurbished office building.
The workspace offers communal breakout spaces that include plenty of meeting rooms. These can be booked when needed and are located throughout the building, to be used in addition to your own. The breakout areas have been carefully put together and refurbished to a high standard. This building has a number of spacious meeting rooms and plenty of breakout areas. Ideal for businesses that entertain clients and have frequent meetings.
Bowling Green Lane is a flexible office building in London for businesses searching for quality office space in the heart of Farringdon. The letting policy is based on a first come first serve basis, which means the early birds will benefit. We recommend you register your interest today in order to avoid missing out on this amazing office space.
Prices from £900 per month plus Vat for 2-50 desks. Book a viewing. Do you want to list your property to this website? All you need to do to list your property is Register today
Amenities
2-50 desks
Newly refurbished
Secure Cycle Storage
Shared breakouts and meeting rooms
Smart reception area
Dog friendly
Media Style
Terrace
If you would like to view other offices space, click here to find out more. Want to view other office space call us on 020 7183 8458 or [email protected]
Location
Chancery Lane
11 minute walk